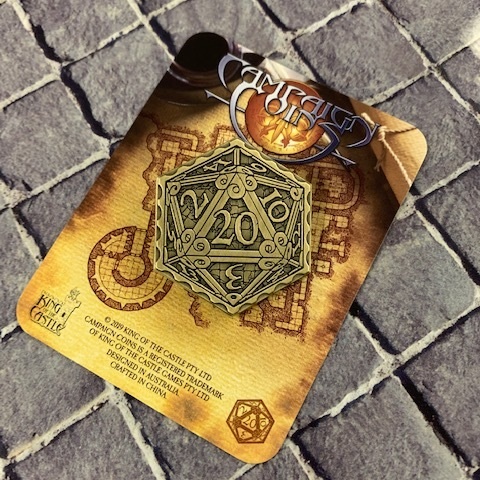 SHOP ALL
Large D20 coin - Campaign coins
The Epic D20 coin from Campaign Coins is hefty and thick. The intricate design features a detailed dungeon floor background. One side shows a perfect 20, the other shows a lousy 1.
The coin has three levels of detail, and stacks perfectly flat.

It's the size of a poker chip, 1½ inches in diameter (39 mm), and a hefty 3 mm thick.

Featured in the July 2019 Dungeon Crate

One side features a 20, the opposite side features a 1.